DJ Tee LeChé is a KC native looking to positively contribute to an industry she was born into and a city she loves dearly. As a second-generation DJ, her career began as a result of a traffic violation when her father, DJ Fresh, had her work to pay the fine. The Sweet Sixteen gig wasn't exactly how she wanted to spend her time, but already knowing the basics, she knew it would be a means to an end. From there she continued to hone her craft, took her talents to the University of Central Missouri, where she attended, and the rest as they say is history.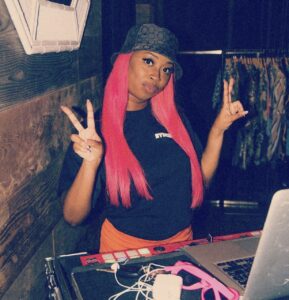 Tee LeChé is no stranger to other cities, as she is a person seeking growth and opportunity whenever she can. She knows that other cities have a lot of insight to offer and music to incorporate into her sets. After leaving KC in 2018, this female DJ moved to Atlanta and has even toured internationally with Asian Doll. But when tragedy struck her world after losing her beloved cousin and friend lost his life, a return to Kansas City was necessary for her mental health and grieving process. Coping with the loss of a loved one and struggling to find work sent her into a depression that she described as 'hard to get out of'. That is until she learned she would soon be a mother and her life was in an upswing once again.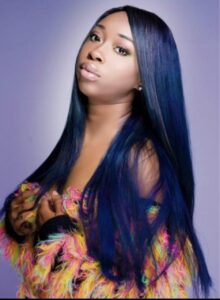 While on this journey of highs and lows, DJ Tee LeChé has come to embrace that she is human, doing the best she can, in a city she loves, with her mind set on achieving her goal. Just like her personal odyssey, she understands and extends grace to the progress of the nightlife industry in KC. While she loves that Kansas City has some hidden gems with an upscale aesthetic and vibes to serve her demographic, she feels we still lack the 'Big City' experiences of other states, especially when hosting guests from out of town.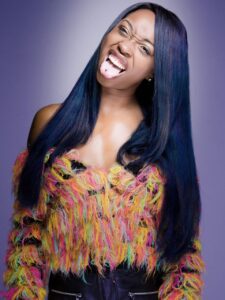 As a strong supporter of UpDown, she is of course a participant on the app and notes that her favorite feature is the Hotspot Feature. "I appreciate the effort that has been put forth in letting KC residents know what's going on every night in every burrow of the city. I used to get stuck when people would ask 'what is there to do tonight?'. UpDown Nightlife App has made that question easy now! I just tell them to pull out their phones and navigate them through the downloading process. UpDown Nightlife events are amongst the outings I prioritize. I can almost guarantee I'll have a great time!", Tee LeChé says.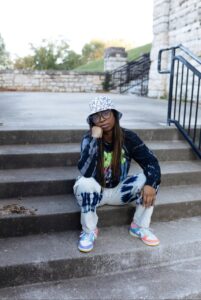 From the city you have said you love with all your heart, just know that we love you right back. Thank you for supplying us with good vibes and great sounds!